VINYL WHO
Demon Music commissioned Oink to create the artwork and original illustrations for their new Doctor Who vinyl range, 'Vinyl Who'.
THE DALEKS' MASTER PLAN
The Daleks' Master Plan is the first release - a 7LP premium boxset of the classic 1960s serial.
This release comes in two forms - an Amazon Exclusive edition with orange and yellow splatter vinyl and a Standard edition with transparent blue vinyl.
The outer sleeves can be placed together to form a complete image of a Dalek on one side, and the TARDIS flying through space on the other.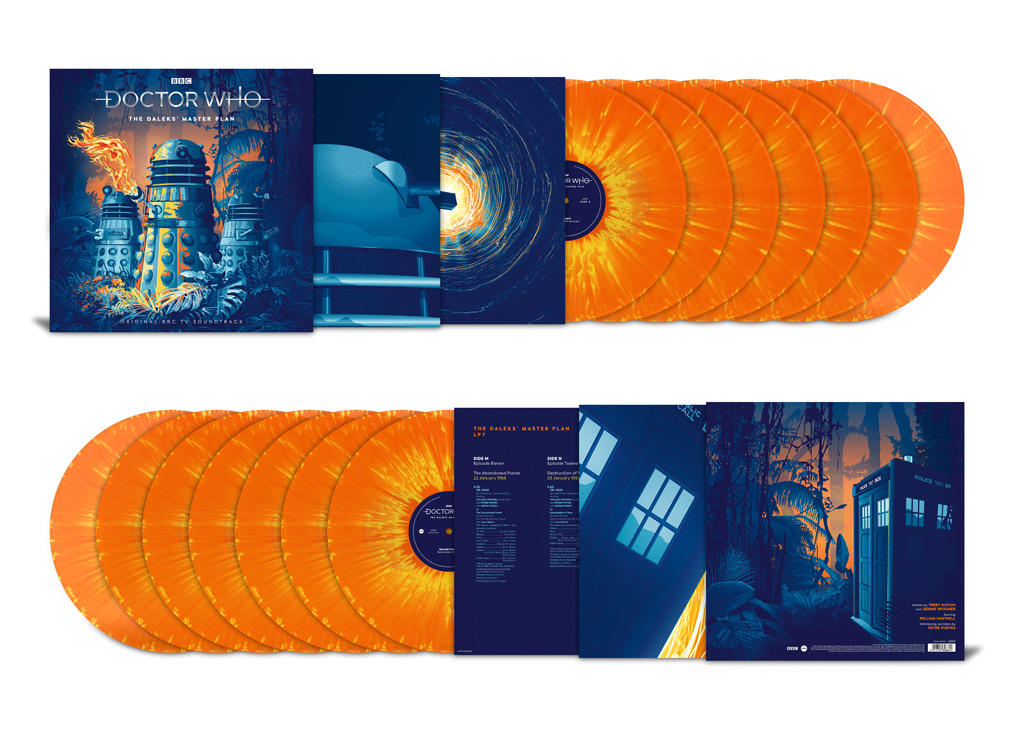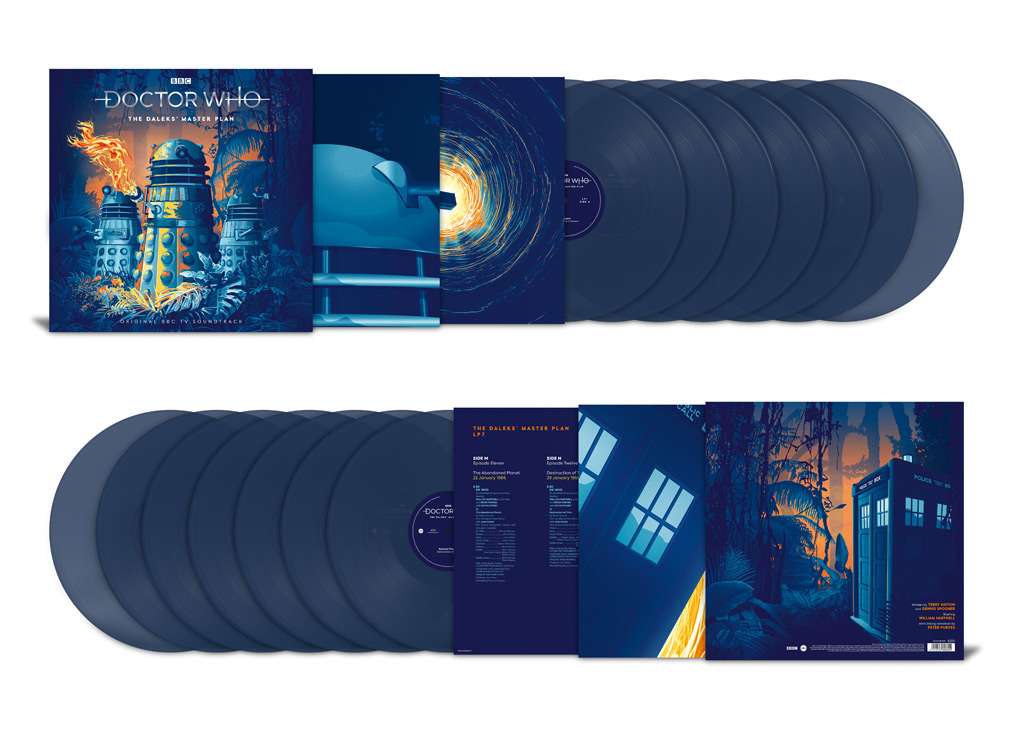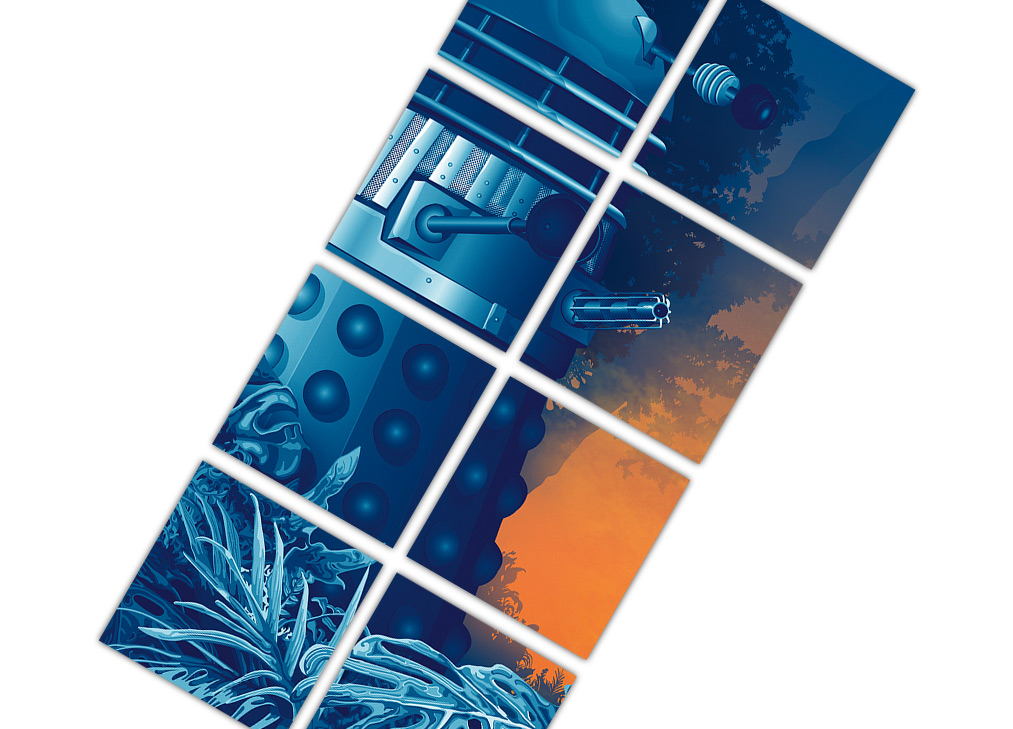 RECORD STORE DAY 2019
Demon Music commissioned us to design and illustrate two further titles for release as part of 2019's Record Store Day.
Galaxy 4 and Destiny Of The Daleks are both in 2LP gatefold format, with heavyweight two-colour splatter vinyl.